Growing A Concept to Top Performer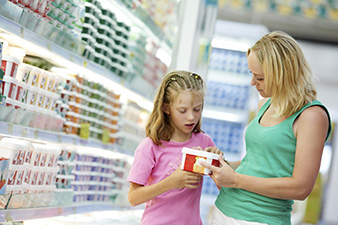 A packaged goods company had multiple brands within a grocery category, but sales were lackluster and previous brand equity studies had shown the brands to be weak. The client wanted to develop a new megabrand as the umbrella for a premium line within the category.
We created a research program to guide the client in "getting it right."
Using a conjoint analysis, we tested twelve product attributes with a total of 55 dimensions to profile the strongest product configurations; we also tested thirty potential claims regarding health benefits of ingredients (or absence of "bad things") in a MaxDiff analysis to determine which product characteristics the client should promote on the package front
After the client generated and qualitatively screened packaging and naming options, we conducted quantitative studies to identify which brand name and package best communicated the desired brand positioning and perceptions
Next, we applied TURF analysis to identify the best combination of flavor varieties to maximize reach for product lines of four to six flavors
Then, we conducted iterative taste test CLTs to test higher-volume flavor varieties against the top category competitors to ensure the new products were as good as or better than competition; where needed, we used Penalty Analysis to guide further optimization
Finally, we performed advertising tracking studies to monitor the advertising and brand awareness, trial and brand perceptions
The product was named as one of the Top 10 of 2010's most successful new food and beverage product launches, according to Symphony IRI's New Products Pacesetters report.