Analysis Methods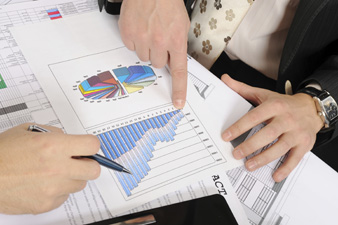 After discussing your specific research needs, Harman Atchison will recommend a methodology and analysis approach. We pride ourselves on being responsive, flexible problem-solvers. The following are a few analytical approaches to challenges our clients regularly encounter:
Conjoint Analysis – For many concept or service designs, bundling and optimization assignments, this is the study method of choice. It is an exciting and continually developing area of marketing research.
Statistical Analysis – Every study begins with a basic review of the results. Some studies may lend themselves to specific types of statistical analysis including Regression, Discriminant, ANOVA Factor or Cluster Analysis.
Pricing Studies to provide guidance in product pricing at various stages of development
Lapsed / Lost Customer Analysis to provide specific direction for winning back customers
Penalty Analysis to provide R&D clear optimization direction from sensory studies
TURF Analysis for optimizing flavor combinations, product claims, positioning elements
Market Segmentation using a variety of techniques based on behavioral (usage), demographic, benefits sought and / or psychographic information; statistical techniques include Cluster Analysis, MaxDiff and Latent Class
Conjoint Analysis
Conjoint analysis, a widely used marketing research technique, measures the perceived value or utility people assign to different product attributes or features. Some elements of a product are more important than others; this is reflected in the choices respondents make throughout these studies.
Conjoint has evolved considerably during the past forty years, and it continues to develop. It's an extremely versatile technique with many applications:
New Product/Service Development
Product/Service Optimization
Pricing
Trial Rates
Our experience and resources make us your go-to partner for conjoint-related work. We don't just execute conjoint studies. We immerse ourselves in your industry and specific subject area. We learn about your product, the market and your competitors. Then we develop a customized approach tailored to your specific objectives.
We can help you determine the best method for your particular research application. Our conjoint capabilities include:
Conjoint Value Analysis (CVA)
Adaptive Conjoint Analysis (ACA)
Choice Based Conjoint (CBC)
Adaptive Choice Based Conjoint (ACBC)
Menu Based Conjoint (MBC)
Volumetric Based Conjoint (VBC)
MaxDiff
MaxDiff TURF
MaxDiff Tournament
We partner with industry conjoint leaders, and we utilize cutting-edge conjoint tools. Our relationship with Sawtooth Technologies allows us to keep up with the latest developments and employ the newest techniques that have been vetted, but are not yet deployed for widespread use.
We develop custom, user-friendly simulators that put the power of conjoint analysis in your hands to run "what if" scenarios as well as providing simulator training. We support you at all levels of your conjoint project. Output typically includes measures such as:
Importance Indexing
Sensitivity Analysis
Unit Revenue Curves
Competitive Pricing Curves
Product and Market Simulation
Conjoint Analysis Segmentation: Latent Class Analysis/Clustering
MaxDiff Tournament Mapping
MaxDiff Scaling
Maximum Difference Scaling (MaxDiff) is a conjoint-based technique used to evaluate a relatively large number of items or other variables. Since the technique uses tradeoff exercises to force choices, it avoids having tie scores as are sometimes seen with traditional rating scales.
This flexible technique can handle a large number of items; it's ideal for situations in which items do not group into the distinct product attributes and levels needed for other conjoint techniques.
Examples of items we frequently evaluate include: features, benefits, services options, attitudes (shopping styles, category perceptions, etc.), logos, taglines and many other attributes. The items can be represented with words or images. Typically, we evaluate lists of ten to twenty-five items; slightly more complex designs can handle forty or more.
Respondents see several iterations of four to five items at a time and identify the one item they like or agree with most and the one they like or agree with least. Results are indexed to a total score of 100, with the higher scores being more important. Scores are relative in that an item scoring 10% is twice as important as one scoring 5%.
While MaxDiff is powerful in its basic form, we often use the basic scores as the starting point – rather than the end result. From these basic scores we develop much more illuminating results; examples include:
Segmenting the snack market on underlying attitudes, benefits sought and behavior drivers (in conjunction with Latent Class Analysis)
Driving TURF analysis to identify the highest potential flavor combinations to offer for new product introductions and for line rejuvenation / expansion
Identifying the strongest claims / benefits to feature on packaging and in advertising