Data Collection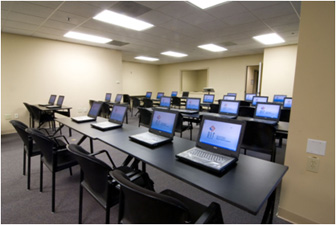 Accurate. Timely. Cost-effective. All of our data collection methods meet these standards. At Harman Atchison, we evaluate all data collection options for your study. Then, we recommend the approach that best suits your needs.
Our arsenal of data collection methodologies continues to expand as emerging technologies provide new and exciting avenues to hear and assimilate the consumer voice into our collective decision-making. Frequently used data collection methods include:
Internet Surveys
Pre-recruited Central Location Test (CLT)
IHUT – Internet Placement Home Use Tests
On-Site, In-Store and Point Of Purchase
Mobile
Telephone
Mall Intercepts 
Interactive Voice Recognition (IVR)
Internet Surveys
Our vast experience in online research ensures that your survey respondents will provide the highest level of data quality and reliability. We use only the top-rated online sample providers who employ cutting-edge technology. And who share our commitment to respondent quality.
We utilize the continuing advances in online research to benefit our clients. We can take respondent involvement to the fullest level with design options including:
Commercials and Video Clips; even a real-time response evaluator
Card Sorts to engage the respondent in sorting and ranking
Text Highlighter which lets the respondent identify what they like most, least or the main message in concept statements, ads, etc.
Mock-up Shelf Displays for shopping simulations
Central Location Tests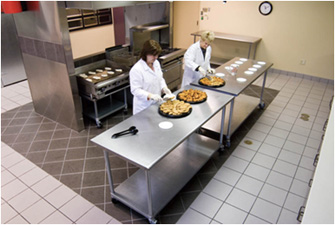 Pre-recruited Central Location Tests (CLT) are often ideal for product testing.  When testing involves perishable product, specialized kitchen equipment, a need for controlled product preparation, or when prototypes are expensive or limited, our clients have found CLTs to be the ideal study design. 
We are experienced in all facets of CLTs. With our reputation for being the "can do" research partner, some of our most challenging studies have been accomplished in CLT environments. Our trusted facility partners team with us to complete assignments in all degrees of complexity. Recent CLTs have included:
10 unique products prepared using six different types of cooking equipment
Fashion tests with respondents evaluating over 50 products in a hands-on methodology allowing them to evaluate feel and finish of cloth texture
Pre-Recruited CLT conducted in-restaurant
A two-market product disaster check with 250 respondents on only a 24 hour notice
We've even completed CLTs on airplanes
Home Use Tests
For situations where in-home use is desirable, we offer the IHUT.
If the product can be easily delivered, we will recruit qualified respondents from panels of your target audience. Then, we will send the product to their home followed by an online or telephone survey for feedback. In instances where home delivery is not feasible, local field services provide distribution points.
On-Site, In-Store and Point Of Purchase
Sometimes the most meaningful information can only be captured during or immediately after the actual shopping, dining or usage experience. We frequently conduct multi-unit, multi-market and on-site interviewing. We have developed an extensive network of local field services and a deserved reputation for getting the project completed quickly, even in remote and challenging locations and markets.